We'll explain it in comic strip form!
Steps in the creation of an original cardboard product.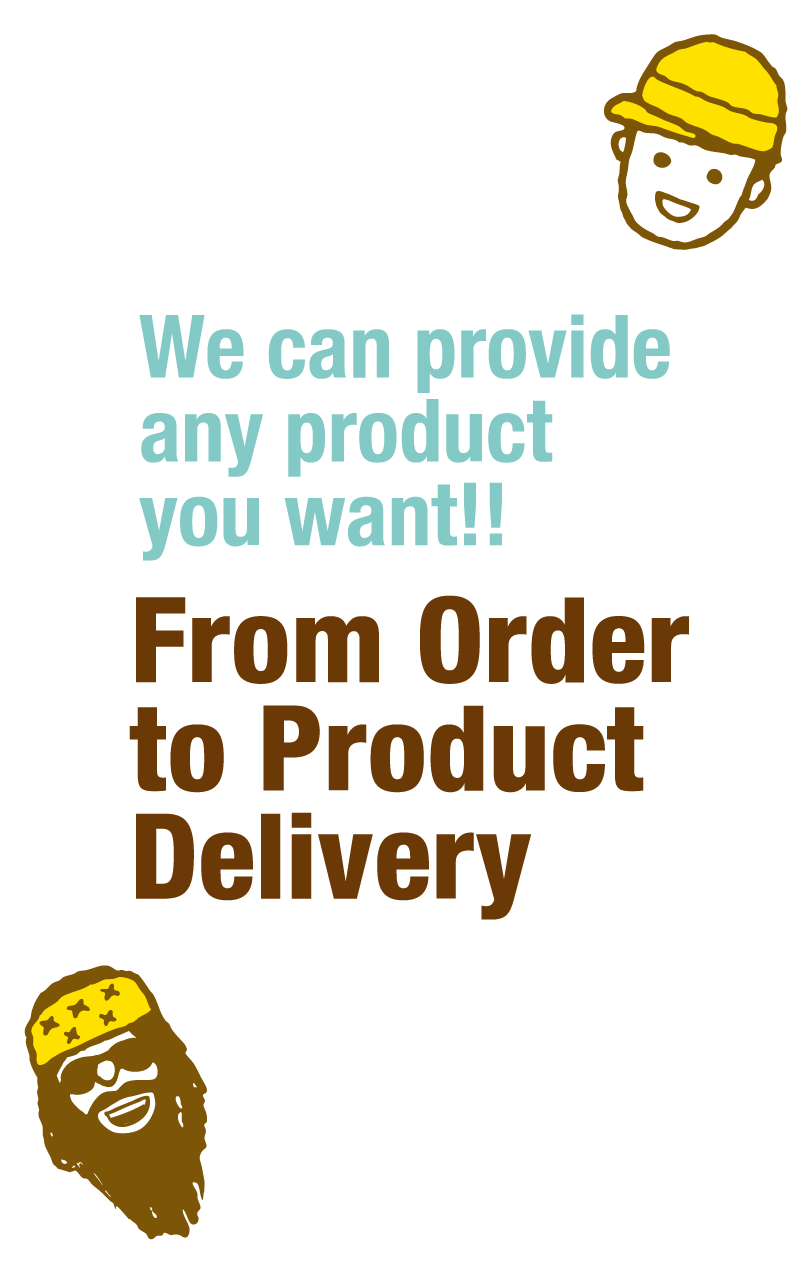 1
Inquiry and Order
First, feel free to give us a telephone call.We listen carefully to the requirements of our customers.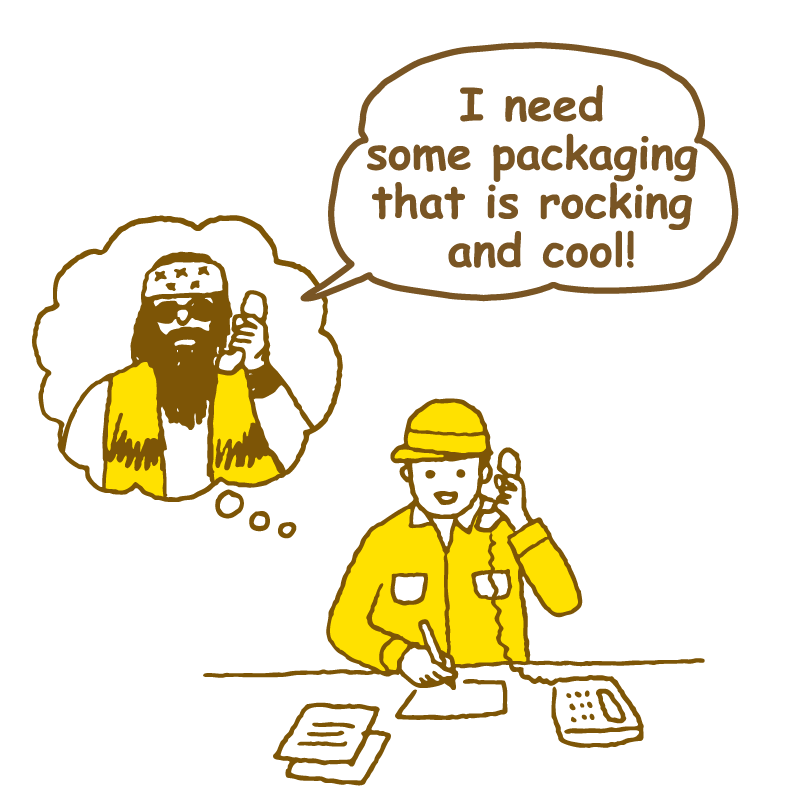 2
Meeting
We discuss the use, desired strength, and similar requirements while looking at some products to be packed.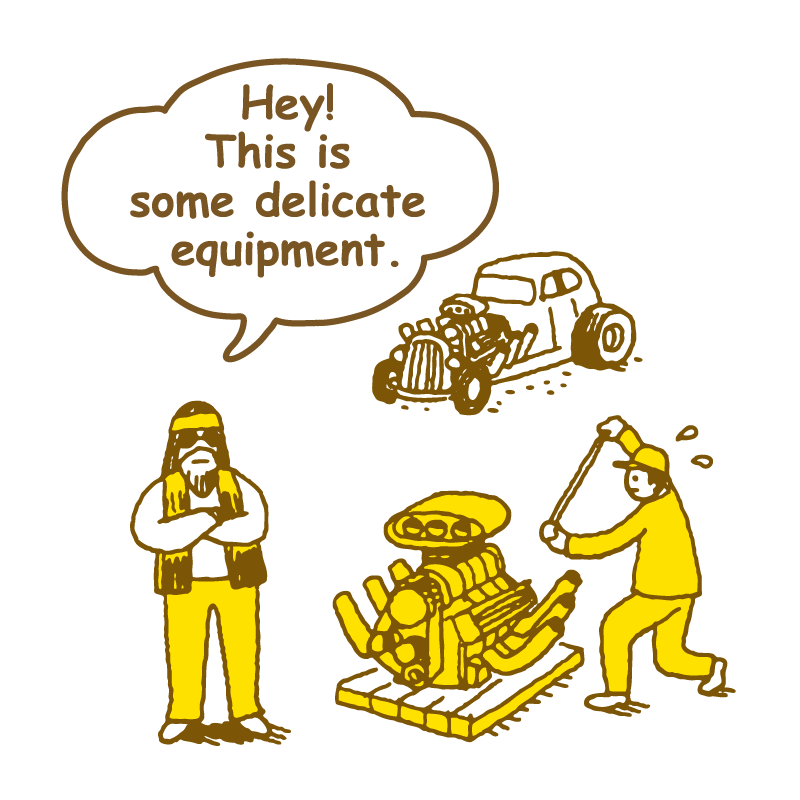 3
Design and Development
We create design drawings to match the product, and select the optimal material, thickness, and other specifications.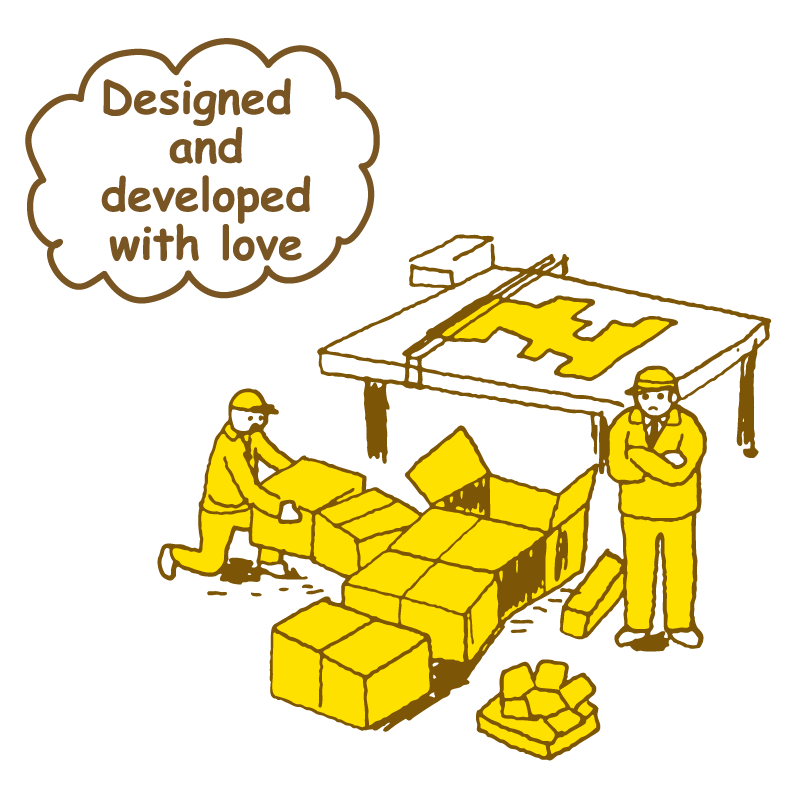 4
Proposals and Checking
We create the actual product and have the customer check it. We can propose changes until the customer is satisfied.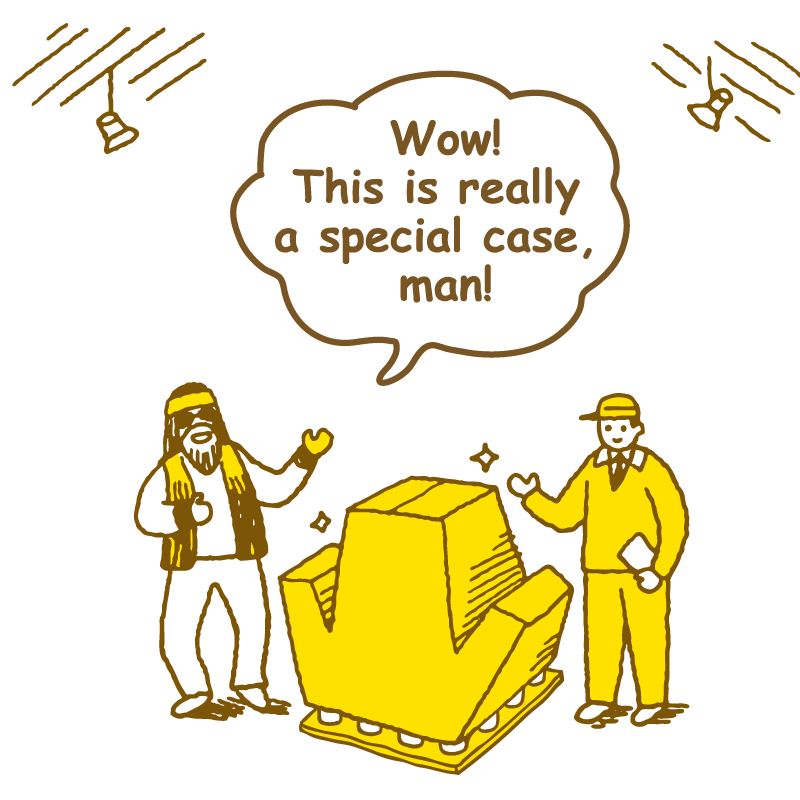 5
Gluing Together of Cardboard
We glue sheets together using Kirihara's own sheet production machine.Creating the cardboard from sheets within our company allows us to produce high-quality original cardboard products.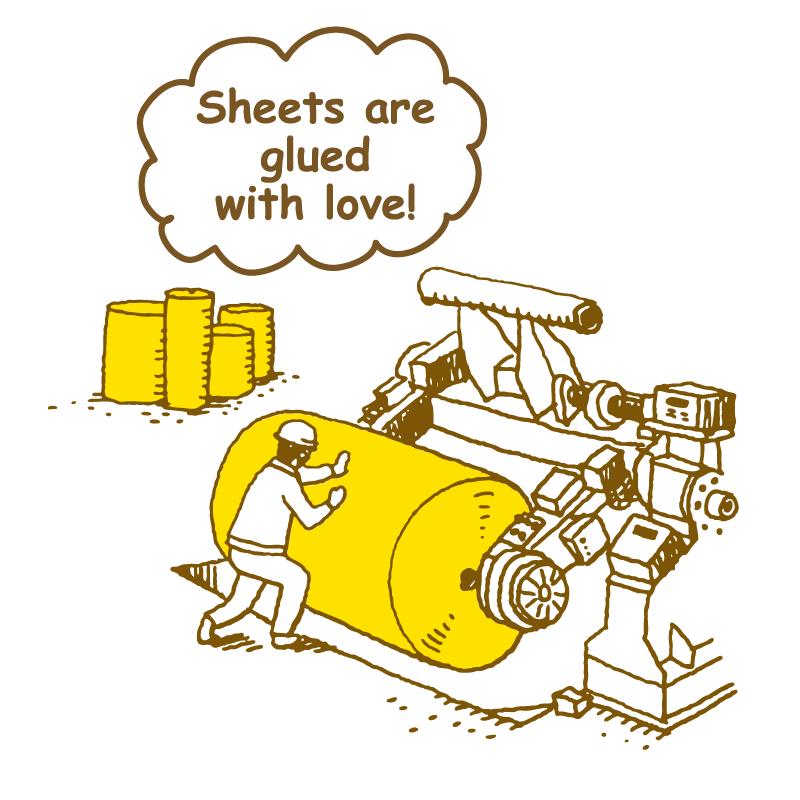 6
Box Forming
Sheets are cut out as based on the design drawings.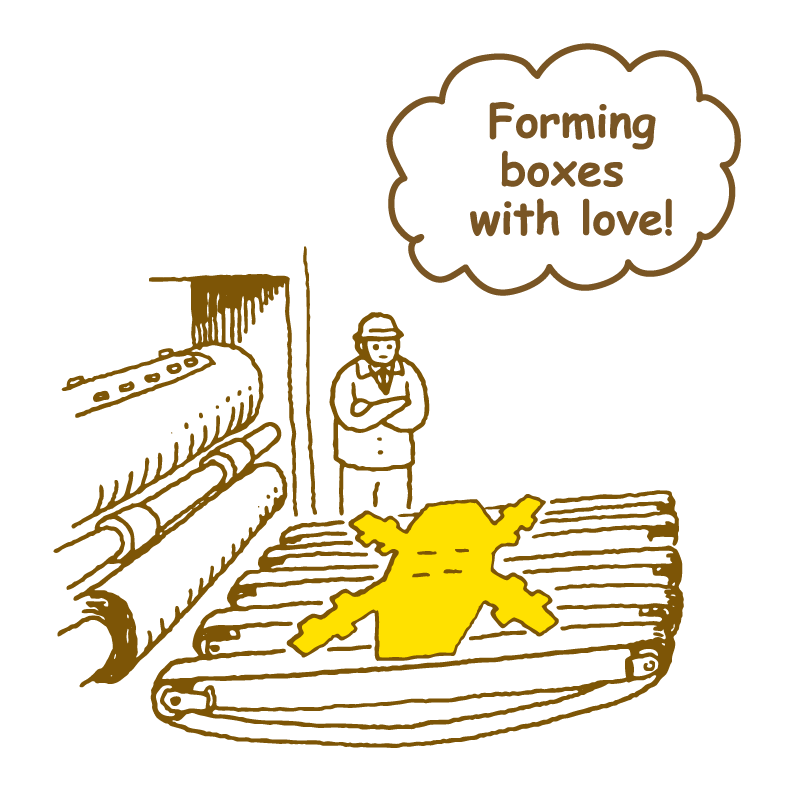 7
Shipping
The time finally comes to ship out the cardboard product that was created together with the customer.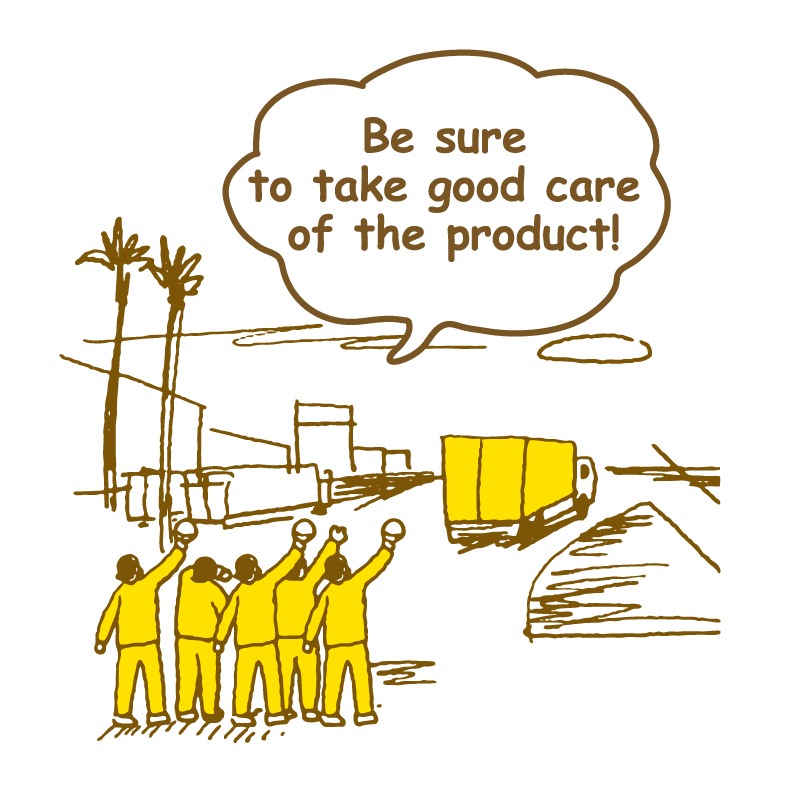 8
Customer Use
Try out Kirihara cardboard to discover its strengths for yourself.